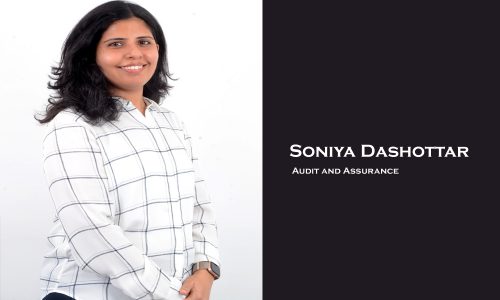 Soniya Dashottar
Leader (Audit and Assurance)
Soniya is a seasoned Chartered Accountant and holds master's degree in commerce from Nagpur University, with a total experience of 10+ years in the field of audit.
Soniya is currently leading the Audit and Assurance wing of SFS Advisors Private Ltd.Her core competencies are in audit and assurance, due diligence reviews, US GAAP expertise and process reviews.
Soniya previously worked as Audit Manager for Deloitte & Touche Assurance & Enterprise Risk services India Pvt. ltd. She independently led the team to serve many SEC listed clients and AICPA clients.She has considerable experiencein risk assessment and planning procedures, control operating effectiveness testing, substantive testing- both detail and analytical procedures. .
Her Problem-solving attitude, Critical and analytical thinking, Strong work ethics, Time management and Team Management skills allow her to provide quality and timely delivery of solutions to clients. Active participation in trainings, recruitment, and other quality initiatives for the company.